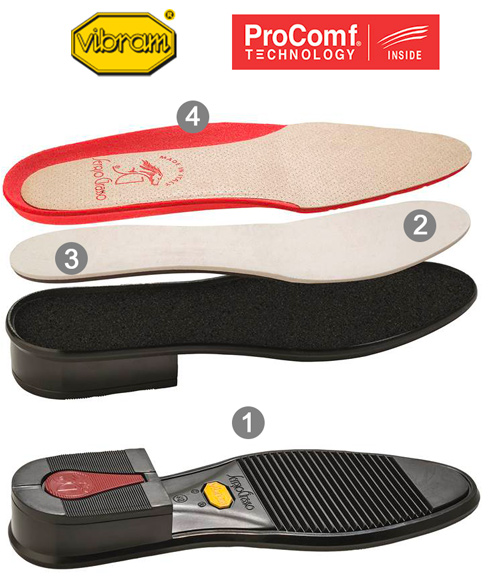 ProComf.Evo® :
technology at your feet, for your feet.
1. SG-Vibram Outer Sole
Non-slip for an optimal grip in and out of the saddle.
2. Cotton Inner Sole

Cotton fibers create a light, flexible sole that allows for good air circulation and humidity absorption.
3. Steel Shank

Allows for great foot stability as well as increased shoe durability; the shoes stay in good condition longer.
4. Anatomic Sole

Shock absorbant, beathable, anti-bacterien, neutralizes odors, the cushioning system helps aliviate foot fatigue.