Warning :
Sergio Grasso boots will be made according to the size specifications you have provided us.
For any assistance, contact us at 04 75 58 86 74.
Carefully follow the instructions for taking measurements and then look at the table to find the correct size. Select the size from the drop-down menu. The manufacturing time is about 6 weeks (excluding delivery time).
For a customized product, fill all the fields of measurement, the feasibility of the boots to the measures that you have indicated will be confirmed to you by mail.
Attention : the calf circumference cannot be greater than 44 cm.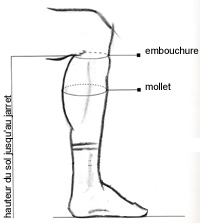 Stitched Sole ProComf Technology :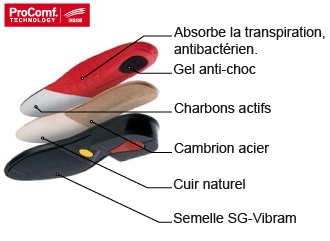 Based on the assembly of three elements:
- the Vibram non-slip sole,
- the natural leather sole
- the antibacterial latex foam underfoot with activated carbon that absorbs perspiration.
The Pro-Comf sole, created and patented by Sergio Grasso, ensures the maximum comfort of a technical product with essential ergonomic functions.